Relax and enjoy the
craft beer
cider
wine
food
---
Fermentation Lounge is the only sidewalk bar in tallahassee.
Since 2008 we've been the place to enjoy the best beer to be found in a casual and comfortable atmosphere. We have 26 taps and a large selection of bottles and cans from all over the world.
In addition to our wide craft beer selection we also stock a wide array of wine, mead, and cider. If your feeling hungry while your here our kitchen can keep you going with fresh made tacos and a variety of snacks.
We also own Fools Fire Brewery located right next door and always have several of our own brews on tap as well. Since 2016 Fools Fire has been leading people astray and we hope you'll come by and wander off the path with us.
VIEW MORE...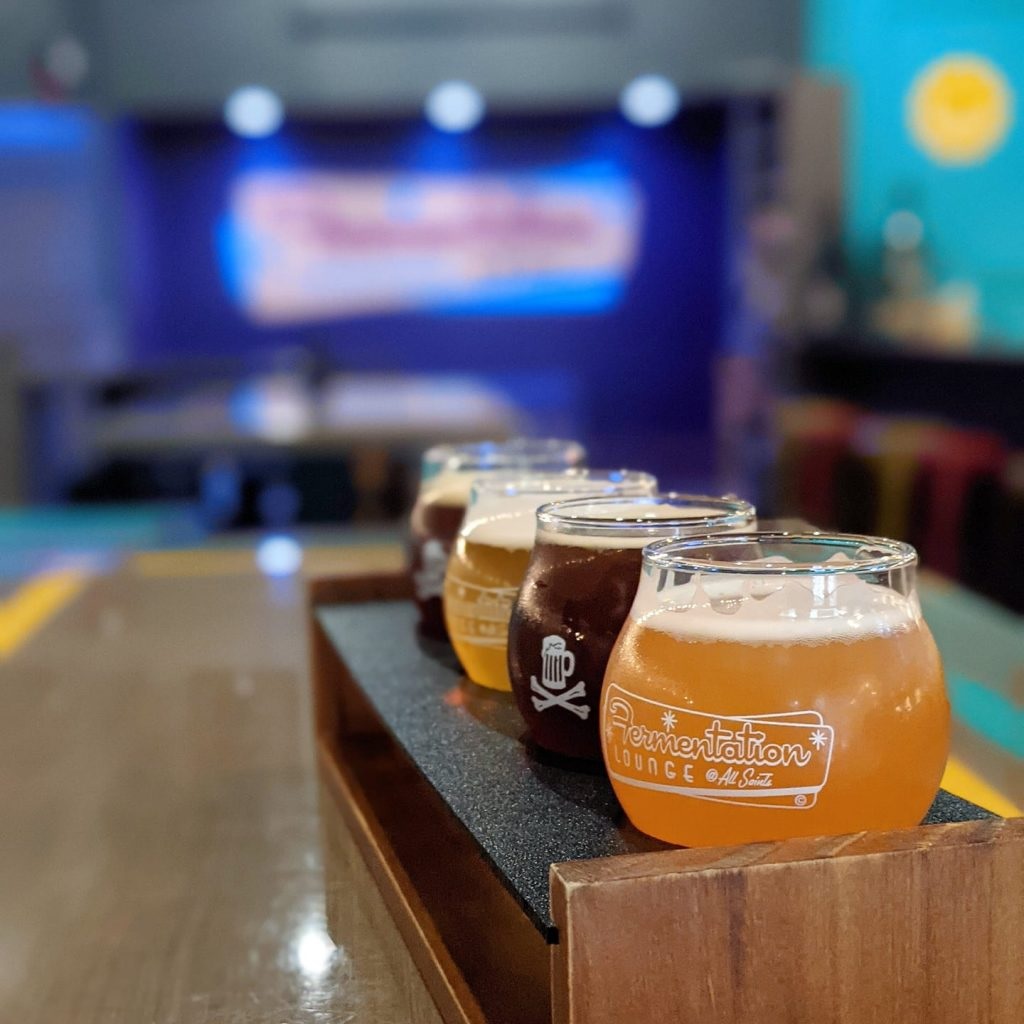 MON - THUR
4:00 PM TO 12:00 AM
FRI - SAT
4:00 PM TO 1:00 AM
News & Events
---
Whats happening around Fermentation Lounge.
Lounge and brewery are available for private events
7:00PM - 9:00PM
Come join us every Wednesday at 7 to test your mental mettle against the quizmaster. Prizes awarded to the winning team.
by Ferm
Every Thursday
Can't wait to see what's next? Come by Thursdays to checkout this week's new beer. There is always something new to be discovered.
by Ferm
4:00PM - 12:00AM
Two tacos and a draft beer for $10! Satisfy your craving with our famous street tacos and cold glass of beer. Mmmmmmmmmmm.
by Ferm
Fools Fire Brewery
---
Beer brewed to lead you astray
Throughout history there's been legends and stories of men and women being led off the path of their lives and into adventures and journeys they never planned for. Many of these journeys ended badly, some of them ended well, but most of all they are remembered.
Fools Fire was founded on our shared belief that our best moments come from foolish decisions and that beer often helped us make those decisions. So let us lead you astray for awhile, who knows where you'll end up. Follow the flame.